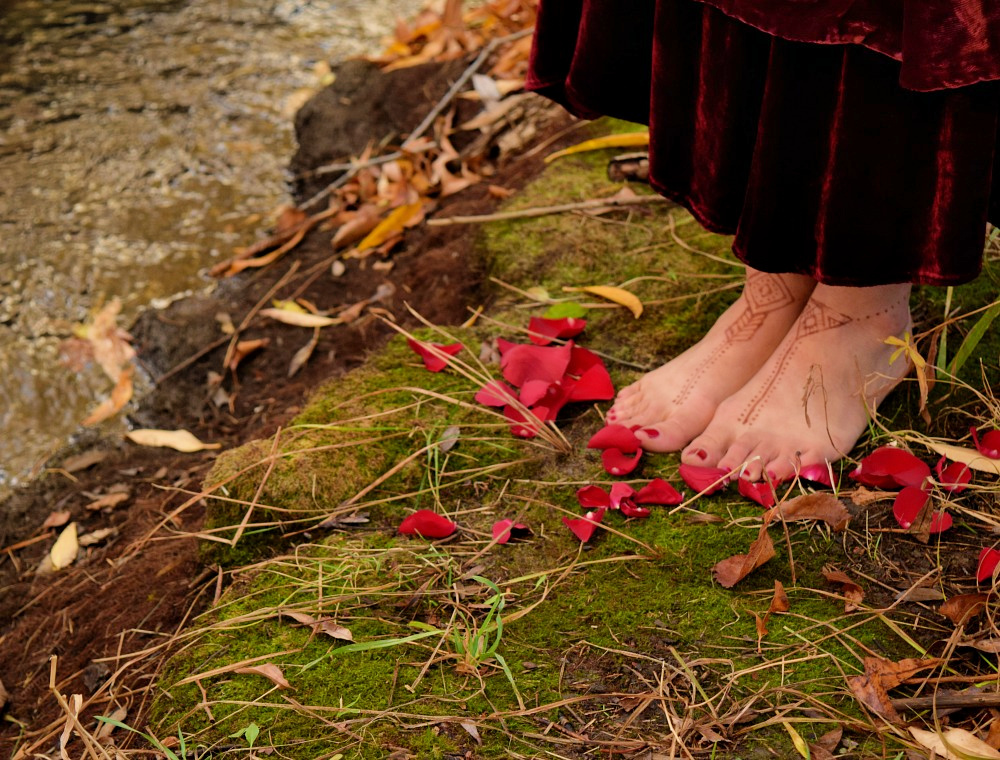 It was August, four years ago, when I first knew.
Something's going to raise itself up from the dark soon, something's going to get pulled out of the ground, something's going to be liberated…something. is going. to die.
I could almost smell it, but I couldn't see it. Some elusive thing was pulling on me from the inside. And it hurt.
It was a tangled thread, a muffled song, a caged blackbird that only sings at night.
THIS THING needed to be brought out into the light of day, so I made the decision to hunt it down.
Flaming arrow in hand, and equipped with night vision, I danced in the dark with the wounds of my marriage, my creativity, my body, my home, my community.
I torched them all to see what would sprout from the ground up…
But still, this thing remained. And I couldn't quite locate it, so I did what I always do when Mystery presents itself.
I turned inward.
A third Winter came, since that August hunch. And I shut myself into a hermitage.
I stayed on the land for more than a month, without setting foot in a car, or any place other than my homestead.
I broke bread with chosen family. I prayed. I listened. I cooked. I baked. I grieved. I walked with wild coyotes. I wept on my knees in the snow, again and again.
And, it's taken me more than half a year to STAND UP again because, THIS.
THIS is what I found…
…A shimmering golden thread that MUST be woven into the fabric of a movement. A song that I'm learning to hear ~ the sweetest melody of the most incomprehensible beauty, sung by a bird who's taking broken wings to flight.
THIS, I care about almost more than anything in the world.
THIS is a purpose, a promise, a thing to live for.
A holy realization. A revolution. 
WOMEN MATTER.
I'll say it again:
WOMEN MATTER.
Maybe you're thinking, 'of course'.
But my daughter lives in a world where females are treated as property, cattle, commodity…trash, toys, things…
Until this changes, I promise. I will TAKE A STAND.
With shaking knees, I'LL STAND AND SING above the grave of the thing that I could smell decaying, August, four years ago.
It was my own silence waiting to die.
I want you to know that I AM HERE.
I HAVE A VOICE, and I will use it for good. 
I will not give up on THIS, until the whole world agrees:
WOMEN MATTER.
{EDIT: This piece was written before BLACK LIVES MATTER was a prominent movement. My sentiments here are in no way meant to detract from the importance of that movement. I want you to know that I believe wholeheartedly that BLACK LIVES MATTER, and I am in full support the movement.}